White Picpoul Producers Southern California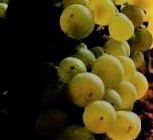 Picpoul
The Picpoul most often designates the wine produced with this grape variety
It comes from a family of vines, mainly in the South of France and in the North of Spain.
It includes Black Piquepoul, Gray Piquepoul and White Piquepoul.
The piquepoul is allowed in the composition of the Châteauneuf-du-Pape, the black enters the composition of Minervois. It gives aromatic wines, rich, and nervous, with great elegance.
White Picpoul Eagles Nest Winery & Cottage
18261 Chablis Road Ramona CA 92065 Southern California
customerservice@eaglesnestwinery.com
Phone 0017605058229 Fax 0017607889369