Viognier Producers Nelson Region New Zealand.
Viognier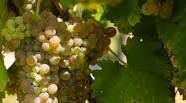 Viognier is a white grape variety that was originally cultivated in the northern Côtes du Rhône. After almost disappeared, it has become since the last quarter of the twentieth century one of the most popular varieties in the world.
The origin of the grape necessarily related to the region where it was originally grown and comes from the wild vines Rhône region. Legend has it that Viognier is Dalmatian origin, brought into Gaul by empereur Probus. The name it is come from to Celticng> vidual g>(wood) which is found in the Savoyard Vions place name. In 2004, an analysis of his DNA, conducted by researchers at the California University Davis, has proven Alpine origin since grape of Piedmont, the Freisa grape is his descendant, in addition, genetically related to Nebbiolo.
Viognier Anchorage Wines
202 Umukuri Road Motueka RD 3 Nelson New Zealand
Phone 006435288350 Fax 006435284693