Gamay Producers Central Valley California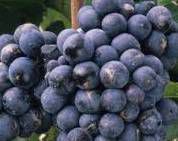 Gamay
Gamay Noir is a French wine grape. It is sometimes called gamay Noir with white juice,
The different sources converge to bring this grape Gamay in the municipality of Saint-Aubin, on the Côte de Beaune.
Grape of Beaujolais, it is used in Moselle, in the Ancy-sur-Moselle vineyards.
Today it is grown in Switzerland, Italy, Bulgaria, Hungary, Slovenia, Israel, Russia, Romania, United States (California), Canada, South Africa, Brazil and Australia.
Gamay Intermoutain Vineyards
12230 Intermountain Road Redding CA 96003 Central Valley California
Phone 0015305493894
Gamay Wooden Valley Winery
4756 Suisun Valley Road Suisun Valley CA 94534 Central Valley California
Phone 0017078640730 Fax 0017078646038