Delaware Wine Producers Minnesota Vineyards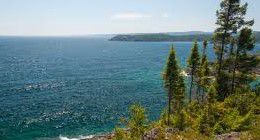 The Delaware grape is a cultivar of the Vitis × labrusca or 'Fox Grape' species; used as a table grape or for wine production.
Discovered in Frenchtown (New Jersey), but popularized by George Campbell, in the 1850s. Although supposed to be an American variety, its parentage is unknown.
Grown primarily in the Northeast and Midwest of the United States. It is vigorous when grafted onto a phylloxera-resistant rootstock. The Delaware grape is susceptible to downy mildew and ripens earlier than Concord.
The wines produced from this grape can be dry, sweet. But more often used for the production of sparkling wines Its color of wine varies between pale pink and white. . .
Delaware grapes are also sold as table grapes in supermarkets in Japan, where Labrusca grape varieties are popular for their scent. Delaware Punch Is à Delaware grape drink…
Delaware-Wine Saint Croix Vineyards
6428 Manning Avenue, PO Box 2305 Stillwater MN 55082 Minnesota
Phone 0016514303310
Delaware-Wine Two Fools Vineyard
12501 240th Avenue SE Plummer MN 56748 Minnesota
Phone 0012184654655