#Seyval Blanc Producers Illinois Vineyards
Seyval Blanc Producers Illinois Vineyards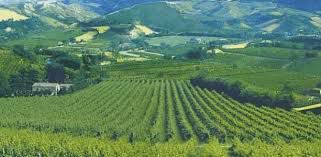 Seyval Blanc
Seyval blanc or Seyve-Villard is a hybrid wine grape variety used to make white wines. Its vines ripen early, are productive and are suited to fairly cool climates.
It is grown mainly in England, United States east coast, upstate New York, Virginia, Canada
As it contains some non-vinifera genes, it is outlawed by the EU authorities for quality wine production, which is an issue of conflict with the English wine industry. . .
Seyval Blanc Blue Sky Vineyard
3150 S. Rocky Comfort Road Makanda IL 62958 Illinois
Phone 0016189959463
Seyval Blanc Cache River Basin Winery
315 Forman Lane Belknap IL 62908 Illinois
Phone 0016186582274
Seyval Blanc Crooked Creek Winery
24585 W. 10th Street Road Centralia IL 62801 Illinois
Phone 0016184952161
Seyval Blanc Galena Cellars Vineyard
515 S. Main Street Galena IL 61036 Illinois
Phone 0018003979463
Seyval Blanc Hailey'sWinery
114 South Franklin Street Byron IL 61010 Illinois
Phone 0018152342220
Seyval Blanc Hogg Hollow Winery
202-4 Rte 2 Golconda IL 62938 Illinois
Phone 0016186959463 Fax 0016186724338
Seyval Blanc Lasata Winery
R.R. 2, Box 64B Lawrenceville IL 62439 Illinois
Phone 0016188841200