Malbec Producers Central Coast California
Malbec Producers Central Coast California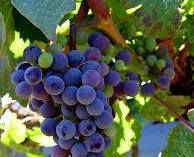 Malbec
The Côt or Malbec Black is a French wine grape. This is the essential grape variety of the AOC Cahors, and is now widely cultivated in Argentina and Chile, and Australia and USA.
The côt grape gave its name from Cotoïdes family, grapes group from the south-west vineyards of France. It is thus a cousin of Tannat and Négrette .
In 2009, a team of INRA researchers in Montpellier and the California Univrsiety that the côt grape is the result of interbreeding between Prunelard and magdeleine Noire des Charentes.
Malbec Galante Vineyards
18181 Cachagua Road Carmel Valley CA 93924 Central Coast California
Phone 0018316243800 Fax 0018316599525
Malbec Heller Estate
69 West Carmel Valley Road Carmel Valley CA 93924 Central Coast California
Phone 0018316596221
Malbec Lockwood Vineyard
9777 Blue Larkspur Lane, Suite 102 Monterey CA 93940 Central Coast California
Phone 0018007531424 Phone 0018316429200 Fax 0018316447829
Malbec Mission Trail Vineyards
P.O. Box 22601 Carmel CA 93922 Central Coast California
niamh@missiontrailvineyards.com
Phone 0018313750885 Fax 0018313750885