Gewürztraminer Producers Central Coast California
Gewürztraminer Producers
Central Coast California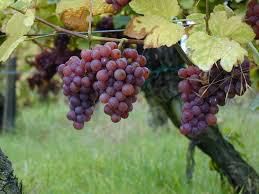 Gewurztraminer
Gewurztraminer is a grape variety with pink grain, from Traminers family. It is also sometimes called aromatic savagnin rose.
It is comes from the pink Savagnin and for good reason: the latter grape variety is more aromatic mutation.
The first selection of this aromatic form occurred in Alsace. From the nineteenth century, and it was appointed traminer, then it crossed the Rhine to conquer Germany and Austria.
Gewürztraminer Château Julien
8940 Carmel Valley Road Carmel CA 93923 Central Coast California
Phone 0018316242600 Fax 0018316246138
Gewürztraminer Marin's Vineyard
70500 Bradley Lockwood Rd Lockwood CA 93932 Central Coast California
Phone 0018054722645
Gewürztraminer Otter Cove Wines
15 Calle Principal Street Monterey CA 93940 Central Coast California
Phone 0018313203050
Gewürztraminer Scheid Vineyards
305 Hilltown Road Salinas CA 93908 Central Coast California
Phone 0018314559990 Fax 0018314559998
Gewürztraminer Ventana
Salinas Highway Monterey CA 93940 Central Coast California
Phone 0018313727415 Fax 0018313750797