Chardonnay Producers Central Coast California p2
Chardonnay Producers Central Coast California p2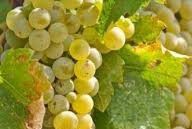 French Chardonnay is a white grape. Originally from Burgundy vineyard, he became an international grape having won very many wine producing countries of world.
Its qualities make use like many types of white wine, Burgundy wines to sparkling wines , Champagne and grape wine .
This grape is known from a long time in Burgundy, described in different forms that make it look like pinot noir or melon de Bourgogne.
It was Pierre Galet in 1958 which helped to differentiate definitely pinot blanc of its method ampelographic, the latter by making a full variety. The wine village of Chardonnay in Mâconnais vineyard in Burgundy is probably the historical cradle of the grape .
Chardonnay is a wine that is produced from white grapes. Traditionally, it is common to think that Chardonnay species come from the wine region of Burgundy in France.
Chardonnay Joyce Vineyards
60 Via Milpitas Carmel Valley CA 93924 Central Coast California
russelljoyce@joycevineyards.com
Phone 0018316590312 Fax 0018316590312
Chardonnay Lockwood Vineyard
9777 Blue Larkspur Lane, Suite 102 Monterey CA 93940 Central Coast California
Phone 0018007531424 Phone 0018316429200 Fax 0018316447829
Chardonnay Lucia Vineyards
PO Box 908 Gonzales CA 93926 Central Coast California
Phone 0018009463130 Fax 0018316752557
Chardonnay Manzoni Estate Vineyard
30981 River Road Soledad CA 93960 Central Coast California
Phone 0018315960183 Fax 0018316758951
Chardonnay Marin's Vineyard
70500 Bradley Lockwood Rd Lockwood CA 93932 Central Coast California
Phone 0018054722645
Chardonnay McIntryre Vineyards
40410 Arroyo Seco Road Soledad CA 93960 Central Coast California
Phone 0018316784858 Fax 0018316784858
Chardonnay Meador Estate Wines
2999 Salinas Highway Monterey CA 93940 Central Coast California
Phone 0018313750741
Chardonnay Mer Soleil Vineyard
PO Box 35 Rutherford CA 94573 Central Coast California
Phone 0017079634204
Chardonnay Michaud Vineyard
PO Box 620163 Woodside CA 94062 Central Coast California
Phone 0016505290973 Phone 0018316782017 Fax 0018313032504
Chardonnay Morgan Winery
204 Crossroads Boulevard Carmel CA 93923 Central Coast California
Phone 0018317517777
Chardonnay Newell Vineyards
P.O. BOX 248 Lockwood CA 93932 Central Coast California
Phone 0018669029463 Fax 0016506545959
Chardonnay Otter Cove Wines
15 Calle Principal Street Monterey CA 93940 Central Coast California
Phone 0018313203050
Chardonnay Paraiso Vineyards
38060 Paraiso Springs Road Soledad CA 93960 Central Coast California
Phone 0018316780300
Chardonnay Parsonage Village Vineyard
74 E Carmel Valley Road Carmel CA 93923 Central Coast California
Phone 0018316592215
Chardonnay Roar Wines
32721 River Road Soledad CA 93960 Central Coast California
Phone 0018316751681 Fax 0018316751683
Chardonnay Scheid Vineyards
305 Hilltown Road Salinas CA 93908 Central Coast California
Phone 0018314559990 Fax 0018314559998
Chardonnay Shale Canyon Winery
PO Box 1098 Boulder Creek CA 95006 Central Coast California
Phone 0018313322227
Chardonnay Silvestri Vineyards
Crossroads Blvd. Carmel CA 93923 Central Coast California
customerservice@silvestrivineyards.com
Phone 0018316259583 Fax 0018316260189
Chardonnay Smith & Hook
37700 Foothill Road, P.O. Drawer C Soledad CA 93960 Central Coast California
Phone 0018669257994
Chardonnay Ventana
Salinas Highway Monterey CA 93940 Central Coast California
Phone 0018313727415 Fax 0018313750797
Chardonnay Volvo del Corvo Winery
P O Box 89 Lockwood CA 93932 Central Coast California
Phone 0018313858855