Vermentino Producers South Coast California
Vermentino Producers South Coast California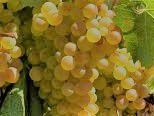 Vermentino is an Italian white grape variety.
In Italy It is also called Vermentino Favorita and Pigato. In France, it bears the name of rolle Provence or Vermentinu in Corsica or Garbesso.
It would come from the Malvasia, past the vineyards of Madeira in Spain. From there, he would have conquered Corsica and Sardinia before arriving in Italy.
Vermentino Clavo Cellars
315 S. Main Street Templeton CA 93465 South Coast California
Phone 0018052260174 Fax 0018052260175
Vermentino Rotta Winery
250 Winery Road Templeton CA 93465 South Coast California
Phone 0018052370510 Fax 0018052276601
Vermentino Tablas Creek Vineyard
9339 Adelaida Road Paso Robles CA 93446 South Coast California
Phone 0018052371231 Fax 0018052371314
Vermentino Vina Robles
3700 Mill Road Paso Robles CA 93446 South Coast California
Phone 0018052274812 Fax 0018052274816