Rose Sparkling Wines Producers South Coast California
Rose Sparkling Wines Producers
South Coast California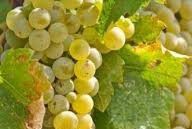 Sparkling wine
Sparkling wine is a wine with significant levels of carbon dioxide in it, making it fizzy. The carbon dioxide may result from natural fermentation, as with the traditional method, in a large tank designed to withstand the pressures involved, or as a result of carbon dioxide injection.
Sparkling wine is usually white or rosé but there are examples of red sparkling wines such as the Italian Brachetto, Australian sparkling Shiraz, and Azerbaijani "Pearl of Azerbaijan" made from Madrasa grapes, the sparkling wine can range from very dry (brut) styles to sweeter (doux) varieties
Today Sparkling wines are also produced in other countries everywhere in the world.
Rose Sparkling Clairborne & Churchill Vintners
2649 Carpenter Canyon Road San Luis Obispo CA 93401 South Coast California
Phone 0018055444066 Fax 0018055447012
Rose Sparkling Derby Wine Estates
5620 E Highway 46 Paso Robles CA 93446 South Coast California
Phone 0018052386300 Fax 0018006590820
Rose Sparkling Jankris Winery
1266 N. Bethel Road Templeton CA 93465 South Coast California
Phone 0018054340319 Fax 0018052265781
Rose Sparkling Laura's Vineyard
5620 Hwy 46 E Paso Robles CA 93446 South Coast California
Phone 0018052386300
Rose Sparkling Malibu Family Wines
32111 Mulholland Highway Malibu CA 90265 South Coast California
Phone 0018188890120 Fax 0018188895349