Petite Syrah Producers South Coast California p2
Petite Syrah Producers South Coast California p2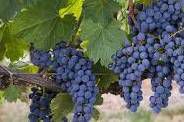 Petite Syrah ou Durif
It is a black grape native of Dauphiné (France).
DNA analysis showed that the durif is a spontaneous crossing of varieties between Syrah and Peloursin.
It is named com from Dr. Durif, which aired in 1880 for its resistance to mildew despite low productivity. It spread in the Aveyron, the Ariege and Tarn.
Petite Syrah Hunt Cellars
2875 Oakdale Road Paso Robles CA 93446 South Coast California
Phone 0018052371600
Petite Syrah Jaffurs Wine Cellars
819 E. Montecito Street Santa Barbara CA 93103 South Coast California
Phone 0018059627003
Petite Syrah John Alan Winery
2171 Maple Privado Ontario CA 91761 South Coast California
Phone 0019097731005 Phone 0019092387971 Fax 0018054597504
Petite Syrah Laetitia Vineyard & Winery
453 Laetitia Vineyard Drive Arroyo Grande CA 93420 South Coast California
Phone 0018054747658 Phone 0018054811772 Fax 0018054816920
Petite Syrah Laura's Vineyard
5620 Hwy 46 E Paso Robles CA 93446 South Coast California
Phone 0018052386300
Petite Syrah Le Cuvier Winery
3333 Vine Hill Lane Paso Robles CA 93446 South Coast California
Phone 0018005494764
Petite Syrah Line Shack Winery
PO Box 5236 Paso Robles CA 93446 South Coast California
Phone 0018052386970 Phone 0018059759106 Fax 0018054260936
Petite Syrah Lions Peak Vineyards
1659 Copenhagen Drive Solvang CA 93463 South Coast California
Phone 0018056935466
Petite Syrah Locatelli Vineyards
8585 Cross Canyons Road San Miguel CA 93451 South Coast California
Phone 0018054670067 Fax 0018054670127
Petite Syrah Malibu Family Wines
32111 Mulholland Highway Malibu CA 90265 South Coast California
Phone 0018188890120 Fax 0018188895349
Petite Syrah Maloy O ' Neill Vineyards
PO Box 1497 Paso Robles CA 93446 South Coast California
Phone 0018052386430 Fax 0018052268412
Petite Syrah Meridian Vineyards
7000 Highway 46 East Paso Robles CA 93446 South Coast California
meridianstore@meridianvineyards.com
Phone 0018664865300
Petite Syrah Mitchella Vineyard & Winery
2525 Mitchell Ranch Way Paso Robles CA 93446 South Coast California
Phone 0018052398555 Fax 0018052392525
Petite Syrah Nadeau Family Vintners
3860 Peachy Canyon Road Paso Robles CA 93446 South Coast California
patrice@nadeaufamilyvintners.com
Phone 0018052393574 Fax 0018052392314
Petite Syrah Nicolaysen Family Vineyards
PO Box 1120 Templeton CA 93465 South Coast California
www.nicolaysenfamilyvineyards.com
Phone 0018052345831 Fax 0018054622185
Petite Syrah Niner Wine Estates
2400 Highway 46 West Paso Robles CA 93446 South Coast California
Phone 0018052392233 Fax 0018052390033
Petite Syrah Noble Oaks Vineyard & Winery
76 Oak Drive Ojai CA 93023 South Coast California
Phone 0018056409990
Petite Syrah Norman Vineyards
7450 Vineyard Drive Paso Robles CA 93446 South Coast California
Phone 0018052370138 Fax 0018052276733
Petite Syrah Old Creek Ranch Winery
10024 Old Creek Road Ventura CA 93001 South Coast California
Phone 0018056494132 Fax 0018056499293
Petite Syrah Parrish Family Vineyard
1220 Park Street Paso Robles CA 93446 South Coast California
chalan@parrishfamilyvineyard.com
Phone 0018052864028
Petite Syrah Peachy Canyon Winery
2025 Nacimiento Lake Drive Paso Robles CA 93446 South Coast California
Phone 0018052371577 Phone 0018003157908 Fax 0018052392248
Petite Syrah Penman Springs Vineyard
1985 Penman Springs Road Paso Robles CA 93446 South Coast California
Phone 0018052377959
Petite Syrah Plam Vineyards
1659 Copenhagen Dr Solvang CA 93463 South Coast California
Phone 0017608724465 Fax 0018056884446
Petite Syrah Rabbit Ridge Winery
1172 San Marcos Road Paso Robles CA 93446 South Coast California
Phone 0018054673331 Fax 0018054673339
Petite Syrah Ranchita Canyon Vineyard
Ranchita Canyon Rd. San Miguel CA 93451 South Coast California
www.ranchitacanyonvineyard.com
teresa@ranchitacanyonvineyard.com
Phone 0018054679448 Fax 0018054672928