Malvasia Producers South Coast California
Malvasia Producers South Coast California
Malvasia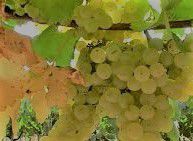 Malvoisie is the name given to a group of vines origin, from the Mediterranean regions, where Black Malvasia is cultivated mainly in Italy in the region of Puglia.
The Malvasia; is actually 'a family of grapes. With many kinds of Malvasia grapes - both black and white - throughout the Italian boot, but also in Spain, even in Greece.
It takes its name from Monemvasia, a rocky promontory, used as a trading post by the Venetians.
It is found in France in the Lot region , in Vire-sur-Lot, and found under the name of Red Cabreton in the vineyards of the Landes sands and Red Sémillon in Saint-Vincent-de-Pertignas, in Gironde region France.
White Malvasia Wild Horse Winery
1437 Wild Horse Winery Ct. PO Box 910 Templeton CA 93465
South Coast California
Phone 0018057886300