Charbono Producers South Coast California
Charbono Producers South Coast California
Charbono or Bonarda.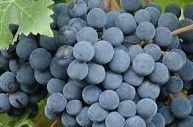 Bonarda is a red grape.
In California, Bonarda, Douce noir, Charbono is produced in very limited amounts
Including three varietals of Bonarda used in Italy: Bonarda Piemontese, the Bonarda of Lombardy and Emilia Romagna, which is called uva rara; Bonarda di Gattinara would actually croatina.
And the Bonarda Varietal in Argentina that have no relation with previous
During a trip to Mendoza the French Paul Truel discovered that this variety was actually the raven, also called black soft, charbonneau, current in Savoie region ; from Argentina, Bonarda was then exported to California, where it is called Charbono.
Charbono Fratelli Perata
1595 Arbor Road Paso Robles CA 93446 South Coast California
Phone 0018052382809