Vermentino Producers Southern California
Vermentino Producers Southern California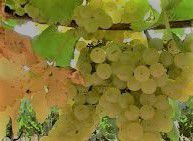 Vermentino
Vermentino is an Italian white grape variety.
In Italy It is also called Vermentino Favorita and Pigato. In France, it bears the name of rolle Provence or Vermentinu in Corsica or Garbesso.
It would come from the Malvasia, past the vineyards of Madeira in Spain. From there, he would have conquered Corsica and Sardinia before arriving in Italy.
Widespread in Italy, Sardinia and Corsica, Today Vermentino cultivation is in areas bordering the Mediterranean, especially in Provence and also in many countries of the European basin.
Vermentino Cougar Vineyard & Winery
39870 De Portola Road Temecula CA 92592 Southern California
Phone 0019514910825
Vermentino Ponte Family Estate Winery
35053 Rancho California Road Temecula CA 92591 Southern California
Phone 0018773149463 Phone 0019516948855 Fax 0019512521770