Sangiovese Producers Southern California
Sangiovese Producers Southern California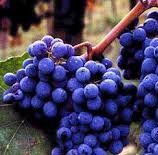 Sangiovese
Sangiovese is the main red grape of Chianti and much of central Italy. This is the most widespread grape variety in Italy. It is called Brunello in southern Tuscany. (DOCG Brunello di Montalcino, Vino Nobile di Montepulciano)
Its name comes from Sangue (Blood) and Giove (Jupiter) and therefore means blood of Jupiter.
It provides fruity, with colorful and slightly acidic, which like the great Italian cuisine with tomato.
It is also present in California and many states in USA, in Argentina, Australia and Corsica, where it is called Niellucciu (or Nielluccio).
Sangiovese Agua Dulce Vineyards
9640 Sierra Highway Agua Dulce CA 91390 Southern California
Phone 0016612687402 Fax 0016612687450
Sangiovese Baily Vineyards
33440 La Serena Way Temecula CA 92591 Southern California
Phone 0019516769463 Fax 0019516769567
Sangiovese Briar Rose Winery
41720 Calle Cabrillo Temecula CA 02592 Southern California
Phone 0019513081098
Sangiovese Callaway Vineyard
32720 Rancho California Road Temecula CA 92591 Southern California
Phone 0019516764001 Phone 0018004722377 Fax 0019516765209
Sangiovese Cougar Vineyard & Winery
39870 De Portola Road Temecula CA 92592 Southern California
Phone 0019514910825
Sangiovese Fallbrook Winery
2554 Via Rancheros Fallbrook CA 92028 Southern California
Phone 0017607280156
Sangiovese Frangipani Estate Winery
39750 De Portola Road Temecula CA 92592 Southern California
Phone 0019516998845
Sangiovese Joseph Philippi Winery
12467 Base Line Road Rancho Cucamonga CA 91739 Southern California
Phone 0019098995755 Fax 0019098999196
Sangiovese Leguna Canyon Winery
2133 Laguna Canyon Road Laguna Beach CA 92651 Southern California
Phone 0019497159463
Sangiovese Longshadow Ranch Winery
39847 Calle Contento Temecula CA 92591 Southern California
info@longshadowranchwinery.com
Phone 0019515876221
Sangiovese Miramonte Winery
33410 Rancho California Road Temecula CA 92591 Southern California
Phone 0019515065500 Fax 0019515065551
Sangiovese Mount Palomar Winery
33820 Rancho California Road Temecula CA 92591 Southern California
Phone 0019516765047 Phone 0018008545177 Fax 0019516945688
Sangiovese Orfila Vineyards
13455 San Pasqual Road Escondido CA 92025 Southern California
Phone 0018008689463 Fax 0017607386500
Sangiovese Pallumbo Family Vineyards
40150 Barksdale Circle Temecula CA 92591 Southern California
www.palumbofamilyvineyards.com
Phone 0019516767900
Sangiovese Ponte Family Estate Winery
35053 Rancho California Road Temecula CA 92591 Southern California
Phone 0018773149463 Phone 0019516948855 Fax 0019512521770
Sangiovese Robert Renzoni Vineyards
P.O. Box 892316 Temecula CA 92589 Southern California
www.robertrenzonivineyards.com
Phone 0019513028466 Fax 0019513028348
Sangiovese South Coast Winery
34843 Rancho California Road Temecula CA 92591 Southern California
Phone 0019515879463 Fax 0018669946379
Sangiovese Stuart Cellars
33515 Rancho California Road Temecula CA 92591 Southern California
Phone 0019516766414
Sangiovese Temecula Hills Winery
47200 De Portola Road Temecula CA 92592 Southern California
Phone 0019517673450
Sangiovese Wiens Family Cellars
35055 Via Del Ponte Temecula CA 92592 Southern California
Phone 0019516949892 Fax 0019516949693
Sangiovese Witch Creek Winery
2906 Carlsbad Blvd Carlsbad CA 92008 Southern California
Phone 0017607207499 Fax 0017607207498