Dolcetto Producers Southern California
Dolcetto Producers Southern California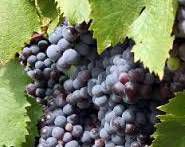 Dolcetto
Dolcetto is a red Italian wine grape variety.
It comes from the north of Italy.
It is rated Extra variety in DOC Dolcetto d'Acqui, Dolcetto d'Alba, Dolcetto d'Asti, Dolcetto di Diano d'Alba, Dolcetto di Dogliani, Dolcetto d'Ovada, Dolcetto delle Langhe Monregalesi, Langhe Dolcetto, Dolcetto Pinerolo and in Aosta Valley.
It is classified recommended in the Piedmont region and authorized in province of Nuoro ,province of Sassari in Sardinia, in the provinces of Savona (Liguria) and Pescara (Abruzzo). They are also found in small plantations in Australia, Argentina and USA.
Dolcetto Callaway Vineyard
32720 Rancho California Road Temecula CA 92591 Southern California
Phone 0019516764001 Phone 0018004722377 Fax 0019516765209
Dolcetto Keyways Winery
37338 De Portola Road Temecula CA 92592 Southern California
Phone 0019513028322
Dolcetto Ponte Family Estate Winery
35053 Rancho California Road Temecula CA 92591 Southern California
Phone 0018773149463 Phone 0019516948855 Fax 0019512521770