Cabernets Producers Pennsylvania Vineyards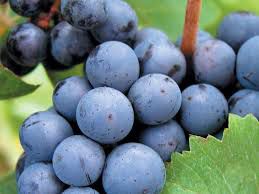 Cabernet is a family of vine varieties among the most abundant in the world. In France, it is mainly present in the Bordeaux region, the South West and the Loire Valley.
We distinguish Cabernet Franc and Cabernet Sauvignon, Cabernet cortis, Cabernet carbon, Cabernet cubin, Cabernet dorio, Cabernet dorsa, Cabernet mitos, Ruby cabernet. . .
Cabernets Paradocx Vineyard
1833 Flint Hill Road Landerberg PA 19350 Pennsylvania
Phone 0016102555684 Fax 0016102555682
Cabernets Penns Woods Winery
1010 Saville Avenue Eddystone PA 19022 Pennsylvania
Phone 0016108725320
Cabernets Seven Moutains Wine Cellars
107 Mountain Springs Lane Spring Mills PA 16875 Pennsylvania
www.sevenmountainswinecellars.com
info@sevenmountainswinecellars.com
Phone 0018143641000