Zinfandel Producers Central Valley California p3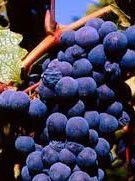 Zinfandel or Primitivo
Zinfandel is a red grape representing nearly 10% of the California vineyard. Some analysis revealed that is the genetic equivalent of Crljenak Kaštelanski present in Croatia and with the Primitivo cultivated in the Italian region of Puglia.
It is also met in Australia, New Zealand, United States, Brazil, Chile, Italy, Germany, Bulgaria, Albania, Malta, Portugal, Greece, and Croatia.
It is also increasingly often in California used as basic grape in assemblies with some grapes tradition of Bordeaux varietals or Syrah.
Zinfandel Mettler Family Vineyards
PO Box 403 Victor CA 95253 Central Valley California
Phone 0012093390312
Zinfandel Michael David Vineyards
4580 West Highway 12 Lodi CA 95242 Central Valley California
vintage@michaeldavidwinery.com
Phone 0012093687384 Fax 0012093685801
Zinfandel Miramont Estate Vineyards
24837 E. Milton Road Linden CA 95236 Central Valley California
Phone 0012098873178 Phone 0012093510087 Fax 0012098873178
Zinfandel Oak Ridge Winery
6100 E. Hwy 12 Vivtor Road Lodi CA 95240 Central Valley California
orderprocessing@oakridgewinery.com
Phone 0012093694758
Zinfandel Peirano Estate Vineyards
P.O. Box 1992 Lodi CA95241 Central Valley California
Phone 0012093671305 Phone 0012093699463 Fax 0012093697635
Zinfandel Peltier Station Winery
22150 N. Kennefick Road Acampo CA 95220 Central Valley California
Phone 0012093674882
Zinfandel Putah Creek Winery
9518 Drummond Lane Davis CA 95618 Central Valley California
Phone 0019167472131
Zinfandel Stama Winery
12470 Locke Road Lockeford CA 95237 Central Valley California
www.stamawinery.com
Phone 0012097273314 Fax 0014084646923
Zinfandel Saint Amant Winery
1 Winemaster Way Lodi CA 95240 Central Valley California
Phone 0012093670646 Fax 0012093674276
Zinfandel Talus Collection
4614 West Turner Road Lodi CA 95240 Central Valley California
Phone 0018886597900
Zinfandel Van Ruiten Family Winery
340 w highway 12 Lodi CA 95242 Central Valley California
Phone 0018663345722 Phone 0012093405303 Fax 0012093345726
Zinfandel Vezer Family Vineyard
2522 Mankas Corner Rd Suite V Suisun Valley CA 94534 Central Valley California
Phone 0017074228025
Zinfandel Vino Con Brio
1370 East Turner Road Lodi CA 95240 Central Valley California
Phone 0012093695392
Zinfandel VM Vineyards
16475 N. Locust Tree Rd Lodi CA 95240 Central Valley California
Phone 0012094813386
Zinfandel Watts Winery
17036 North Locust Tree Road, Lodi CA 95240 Central Valley California
Phone 0012093682974
Zinfandel Weibel Family Vineyards
1 Winemaster Way, Suite D Lodi CA 95240 Central Valley California
Phone 0018009329463 Phone 0012093659463 Fax 0012093659469
Zinfandel Woodbridge Winery
Highway 29 Oakville CA 94562 Central Valley California
ecommerce@robertmondaviwines.com
Phone 0018887666328 Fax 0017079682022
Zinfandel Wooden Valley Winery
4756 Suisun Valley Road Suisun Valley CA 94534 Central Valley California
Phone 0017078640730 Fax 0017078646038
Zinfandel McConnel Estates Winery
10686 West Stockton Boulevard Elk Grove CA95757 Central Valley California
Phone 0019166855368
Zinfandel Matson Vineyards
10584 Arapaho Dr. Redding CA96003 Central Valley California
Phone 0015302222833 Fax 0015309494421